JBM|MERIT retain the title as Best Retail Technology Providers at The National Convenience Store Awards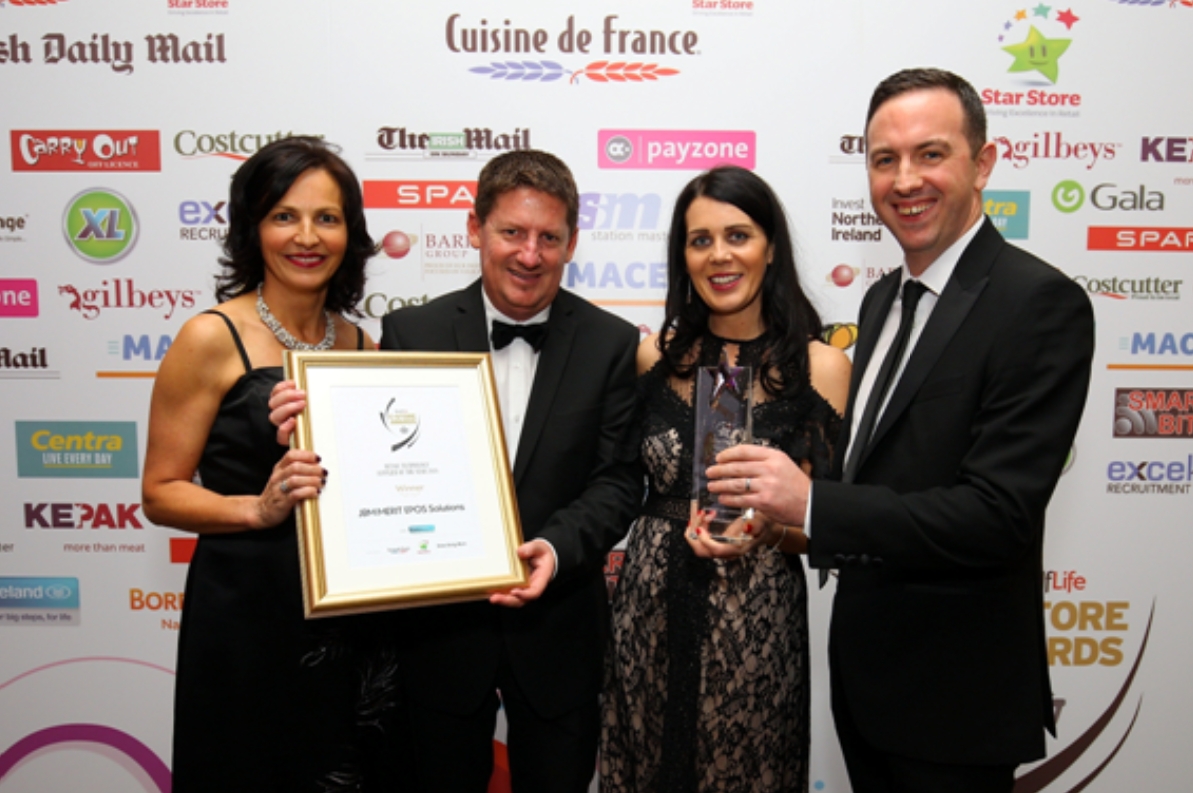 Press Release
JBM|MERIT retain the title as Best Retail Technology Providers at The National Convenience Store Awards
JBM Merit Solutions scooped the award for Best Retail Technology Supplier in Ireland at the National Award Ceremony for the second year in a row to the delight of Managing Director Michael Jordan and his team based in Claregalway.
As Ireland's only independently-judged awards programme for the C-Store sector, the ShelfLife National C-Store Awards are the most coveted accolades in the convenience store business. Across each of the entry categories, the ShelfLife National C-Store Awards recognise and reward best practice in retailing in all its key areas of operation.
JBM Merit Solutions vision is providing straight-forward business systems that make hospitality and retail easier for the business owner. With over 25 years' experience in the development and supply of EPOS solutions to the hospitality and retail sectors, JBM Merit Solutions have used their experience to develop products that assists their extensive client base in Ireland and the UK to better manage their business.
'We were so delighted to receive the Best Retail Technology Award in 2017; it meant a tremendous deal to the company. To retain the title for a second year running is a fantastic achievement for any company. It indicates our business has the right approach and continues to move in the right direction' said Suzanne Cleary, Head of Marketing and Business Development.
'It is an endorsement to all our team; we are very passionate about the products and services we provide. We have over 25 years experience providing intelligent epos solutions to the retail industry and will continually work to further develop ourselves' said Margaret Jordan, Co-Owner.
'For us, listening to our customer's feedback is very important. We would like to sincerely thank all our supportive customers who continually believe in us' said Greg Karpakis
Over 400 people representing over 60 companies attended the glitzy, black-tie ceremony at The City West Hotel. As Ireland's only independently-judged awards programme for the Convenience Store sector, each of the entry categories are recognised and rewarded through best practice of retailing in all its key areas of operation.

ENDS