T'was the lights before Christmas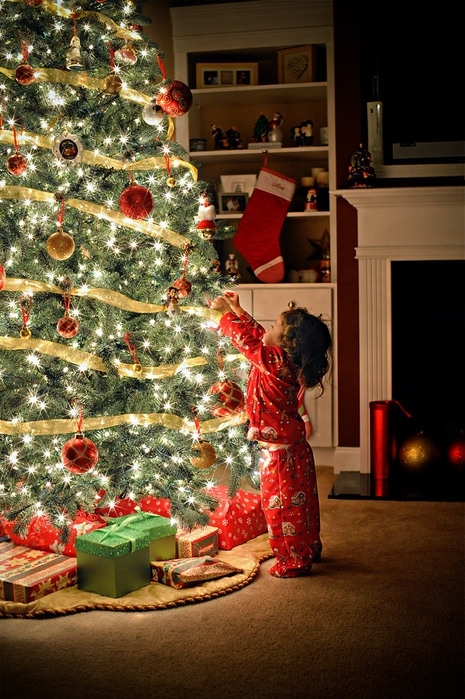 Press Release

T'was the lights before Christmas
Top tips to help your festive display dazzle in the safest and most energy efficient way
Reports show that Ireland has consistently been the biggest or second-biggest Christmas spender in the per-capita league table over the past decade. Our fondness for letting our festive spirit soar carries through to some pretty amazing décor and lighting displays all over the country. Christmas lights range from modest displays to show good cheer to million-bulb light-appaloosas that draw attention from near and far. Irish lighting experts Solus have some top tips to help your festive display dazzle in the safest and most energy efficient way.
Safety first.A&E departments are filled with homeowners who lose fights with their Christmas lights and fall off ladders or suffer electric shocks. To avoid the Christmas black and blues, never hang lights solo; instead, work with a partner who holds the ladder. Also, avoid climbing on roofs after rain or snow.
Use LED Christmas Lights: These consume 90% less electricity compared to old Christmas lights and incandescent bulbs.
Don't turn on the Christmas lights during the day, it is a waste of energy and electricity and no one can really enjoy looking at the lights during the day. Use timers to automatically switch the lights on and off.
Tree lights on - room lights off: When the tree is lit, there is no need to have other lights on. Save energy & enhance the festive atmosphere.
Try the new battery operated lights: These are becoming very popular and are on a timer so automatically switch off with no messy wires and leads. They are particularly good for outdoors
Don't overload. Never overload an extension lead by plugging in appliances that together will exceed the maximum current rating stated for the extension lead. This could cause the plug in the wall socket to overheat and possibly cause a fire.
There are now solar powered options available and new projectors which actually project lights on to your house instead of painstakingly hanging fairylights
Instead of wrapping the lights around the tree, it is better to divide the tree into three triangular sections from top to bottom, and to hang the lights one section at a time.
Never leave lights turned on while unattended. Always turn off the lights before you leave the house and when going to bed.
Store Christmas lights in a ball. It sounds counterintuitive, but the best way to store lights is to ball them up. Wrap five times in one direction, then turn the ball 90 degrees and repeat. Store your light balls in cardboard boxes, rather than in plastic bags: Cardboard absorbs residual moisture and extends the life of your lights.
Solus is an Irish owned company that has been established for over eighty years and now supports 63 jobs in Ireland. Nominated for three national awards this year, the company is constantly investing in new product development, pioneering 'Retail Experience' displays and the manufacturing and application of innovative lighting solutions including next generation LEDs. Solus is committed to providing a complete range of energy saving lighting products for all applications possible. This has enabled consumers to be confident in knowing that they can rely on Solus to supply their lighting needs well into the future at competitive prices.
ENDS