dlr Age Well Expo | June 9th 2019 | The Pavilion at Leopardstown Racecourse, Dublin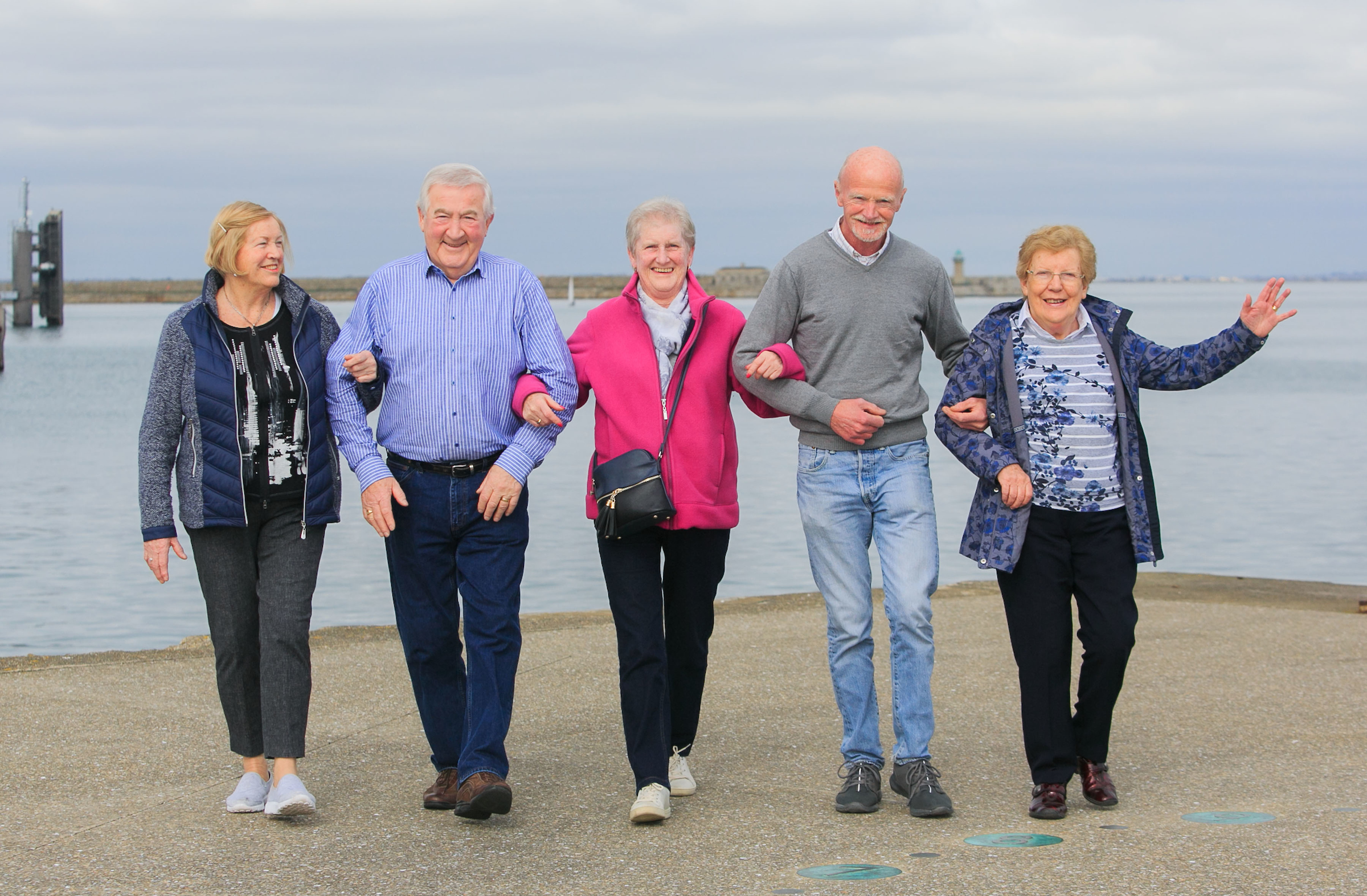 Press Release
dlr Age Well Expo
June 9th 2019 | The Pavilion at Leopardstown Racecourse, Dublin
"It's not the years in your life that count. It's the life in your years"
~Abraham Lincoln
On Sunday June 9th 2019, Dún Laoghaire-Rathdown County Council presents the first dlr Age Well Expo in association with the dlr Age Friendly Alliance. The event will take place in the Pavilion at Leopardstown Racecourse to celebrate and showcase services and products available to older people in Dún Laoghaire-Rathdown. Entry to the event is free of charge and will feature appearances from legendary rally driver Rosemary Smith and author, poet, and TV presenter Christy Kenneally.
The dlr Age Well Expo will also provide an opportunity to connect, engage and hear about topics of interest, particularly around the subjects of participation, health and security which were identified in the comprehensive Dún Laoghaire-Rathdown Age Friendly Strategy 2016-2020. Up to 1,000 delegates are expected to attend the event which will run from 11.30am to 5pm and consists of a large and diverse exhibition space, seminars and presentations along with a networking and café area.
"The real challenge for us nationally and as a local community is to change the view of ageing. We must emphasise the many positives and help to create an environment that will enable older people to realise their value in a changed society." Eugene Magee, Chair of dlr Age Friendly Alliance
The world's population is getting older, with many of us living longer and healthier lives and experiencing older age very differently from our grandparent's generation. By 2036, the over 65s will increase by 250%. By 2041, the over 80s will increase by 400%. By 2060, one in three Europeans is expected to be over 65.
The preliminary results of the Healthy and Positive Ageing Initiative (HaPAI) survey for Dún Laoghaire-Rathdown showed that 83% of those interviewed stated that they 'liked a lot' the neighbourhood in which they lived; 90% said they felt safe at home or out and about during the day and 82% expressed satisfaction with the opportunities for recreation in the area. Clearly we have many positives on which to build as we commence the implementation stage of the strategy.
"Our aim is to make dlr a great County in which to grow older. The Expo is about showcasing that and giving older people and their families a sense of everything that is available when you've time to choose and live in a County with endless possibilities." Philomena Poole, Chief Executive, Dún Laoghaire-Rathdown County Council.
ENDS

*Editors Notes
dlr Age Well Expo 2019 Exhibitor List (page 1 of 2)
Active Retirement Ireland
Age & Opportunity
Age Action Ireland
Age Friendly Ireland
Alone
Alzheimer Society of Ireland
An Garda Síochána
Bethany Bereavement Support Group
Blackrock Hospice
Citizens Information Centre
Dance Theatre of Ireland
ddletb - Dublin and Dún Laoghaire Education and Training Board
dlr Chamber of Commerce
dlr Leisure Services
dlr Mill Theatre
dlr Network for Older People
dlr Volunteer Centre
Dublin Bus
Dublin City Interfaith Forum
Dún Laoghaire-Rathdown County Council departments
Dún Laoghaire-Rathdown Public Participation Network
Getting There.ie
Health Service Executive
Healthy Ireland
Irish Heart Foundation
Irish Men's Sheds
Living Well with Dementia
Making Connections
Mental Health Ireland
Money Advice and Budgeting Service (MABS)
Parkinsons Association of Ireland
Purple House (Cancer Support)
Retirement Planning Council of Ireland
Siel Blue Ireland
Southside Partnership (Care & Repair / IT Training)
Southside Partnership (Healthy Food Made Easy)
Southside Travellers Action Group
Specsavers
The Seniors Alert Scheme (SAS)
UCD Access & Lifelong Learning Centre
University of the Third Age (U3A)
Wiltshire Farms/Homecare Foods
Attachments:
https://app.mediahq.com/app/release-file/35451
https://app.mediahq.com/app/release-file/35452
https://app.mediahq.com/app/release-file/35453
https://app.mediahq.com/app/release-file/35454