Ireland's first Green Regeneration Project | Green Offaly - a Cohesive Climate Strategy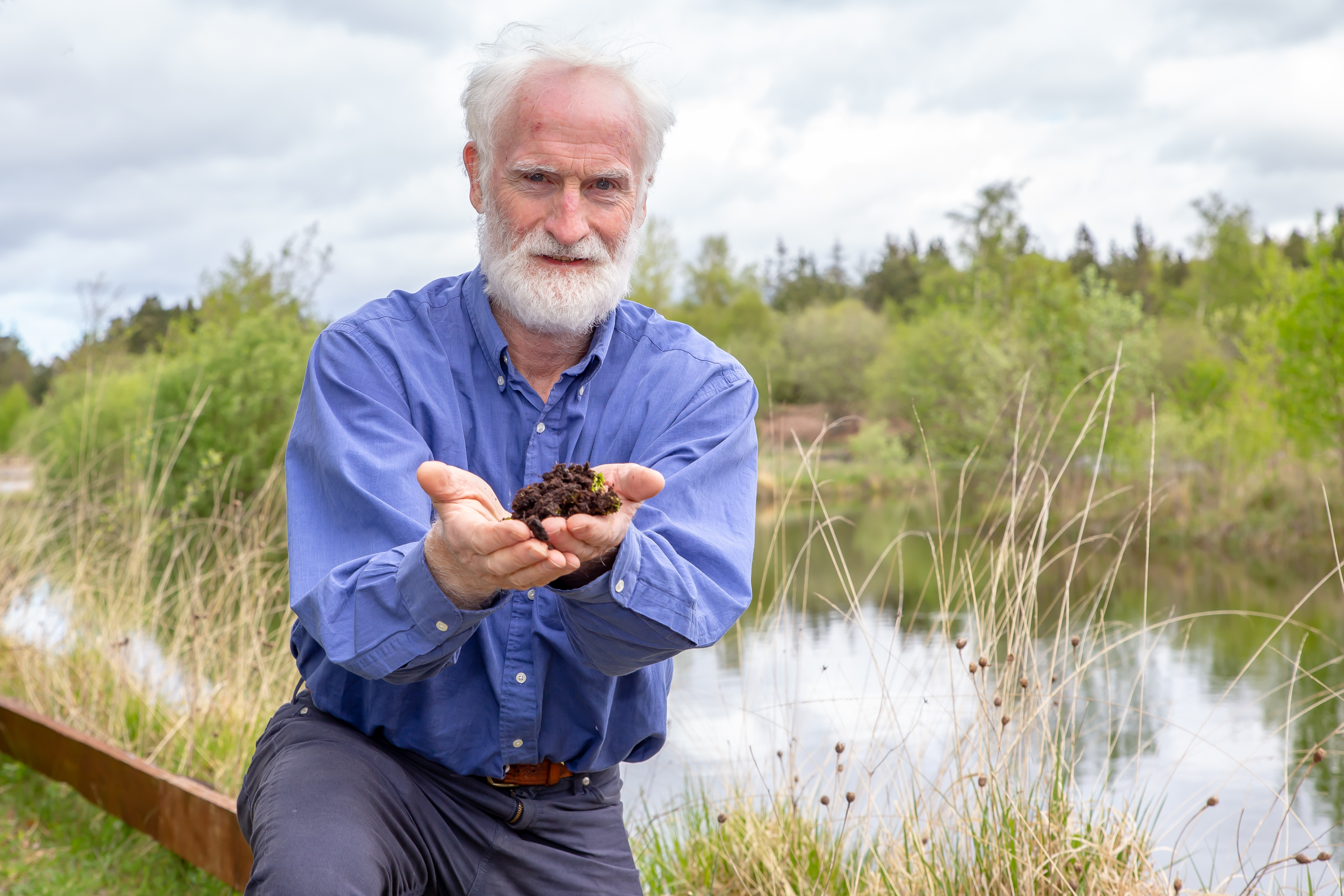 PRESS RELEASE
An important moment in time as Ireland's first Green Regeneration project is launched
Green Offaly - a cohesive climate strategy
Sustainable Development Trust


On May 1st at 11am the official launch of 'Green Offaly' took place at Lough Boora Discovery Park in Co. Offaly. Green Offaly is a Public Participation Network Initiative which has been set up as a response to the Government's Project 2040 seminar, 'Empowering Communities in the fight against Climate Change'.
The launch featured a poignant performance of 'Water is Life' from singer from Luka Bloom. Physicist Alistair McKinstry made a stark presentation on the harsh realities of Climate Change and what the future will hold on both a global and a local scale as global warming continues. TV Personality and Environmentalist, Duncan Stewart spoke passionately about how we are 'stealing our children's future if we don't make fundamental changes in our society' and applauded Green Offaly and PPN on this collective approach to effect change from the ground up. The peaceful ethereal outdoor setting of Lough Boora Discovery Park brought a palpable perspective to the subject matter and it felt like an important moment in time.
It is widely acknowledged that Communities have a pivotal role to play in the decarbonisation of Ireland and yet how to engage our communities in this, the greatest of challenges, remains elusive. The mission of Green Offaly is the mainstreaming of low carbon sustainable lifestyles through innovative initiatives.
"While many are still deliberating the best course of action concerning the implementation of a cohesive climate strategy that reaches across all sectors of Irish society, here in Offaly we have already started work." Said Rebekah Keaveny, Green Offaly Representative "Our answer to these challenges is the creation of 'Green Offaly', a countywide Sustainable Development Trust." Development trusts are in for the long haul. They are sustainable organisations for a sustainable future. Development trusts operate under a proven model which enables communities to undertake regeneration and development projects themselves. In Offaly, it is proposed that this model can be used for the County Community as a whole for the specific purpose of assisting in the delivery of Environmental Projects. This is green regeneration and it has never been done in Ireland before.
Offaly is rich in natural capital and being a predominantly rural County, there is an unprecedented opportunity to become a leader in Sustainable Development and guide from the centre. This is an initiative which, if fully supported, could be the blueprint for how to empower communities in the fight against climate change across the country. Agriculture and the power supply industry have been the predominant aspects of the economy in the midlands. These two economic streams have both been centred on working with the Earth. There is no reason why this can't continue to be the case. The abundance of Natural Capital is an ideal foundation for Community Enterprises centred around the following:
themes:
Biodiversity - Preserving and increasing our natural habitats and plant life.
Energy - The exploration and installation of renewable technologies via wind, water and earth.
Green Agriculture - The conversion of a percentage of our farms to organic food production.
Farms which maximise the capture of carbon into the soil. Farms which increase biodiversity.
Eco Tourism -The utilisation and restoration of our bogs and unspoilt land as geoparks as exemplified by Lough Boora Discovery Park
Phase 1 of Green Offaly has been funded by Offaly Local Development Company and the LEADER progamme.
ENDS
Green Offaly Spokesperson: Rebekah Keaveny: 0894294242
Editors Notes:
Alistair McKinstry is Environmental Activities Lead at The Irish Centre for High-End Computing, working on Climate Models and images are available on request from his presentation.
Attachments:
https://app.mediahq.com/app/release-file/36081
https://app.mediahq.com/app/release-file/36083