3XE Conversion Conference with Experts from America, Asia and Europe| Croke Park Dublin | Thursday 14/2/19| www.3xedigital.com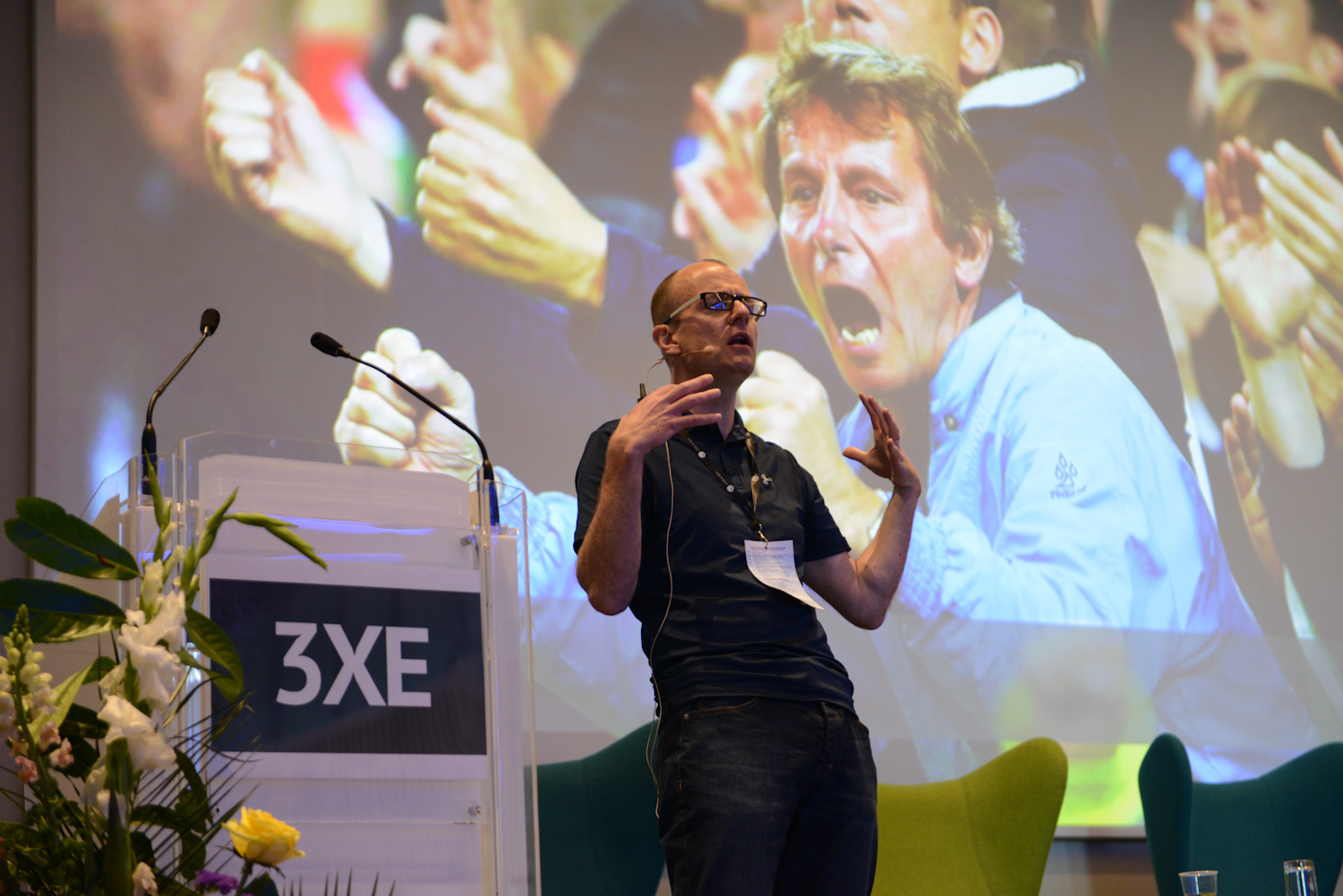 Press Release
Conversion Optimization and eCommerce Marketing Experts from America, Asia and Europe convene for
3XE Conversion
Croke Park Conference Centre Dublin | February 14th
On Thursday February 14th, hundreds of digital marketing professionals will meet at Croke Park, Dublin to attend Ireland's largest ever Conversion Optimization and eCommerce event. International expert speakers are coming from USA, UK, Holland and India, along with the very best in Ireland. Industry leaders including Google, SnapChat, Adobe, Wolfgang Digital, Sleeknote, VWO and Smarter Analytics will share their wealth of knowledge on how Conversion Optimization is changing the way we do business.
The companies shaping the Conversion Marketing and Optimization landscape will share their knowledge on how to plan and implement optimized campaigns. All details, including full speaker lineup and conference agenda are available at www.3XEDigital.com.
Conversion Optimization and eCommerce, as a concept, has come to the fore over the last decade. However, its importance has grown exponentially in the last 4-5 years. The ever-changing nature of eCommerce can make it difficult to master. However, getting visitors to your website, through advertising and social media channels, and then converting that traffic into sales, is the key requirement of any effective online strategy.
3XE Conversion brings together some of the most leading digital marketers together under one roof. The expert panel, which are more than willing to share their expertise, come from a diverse range of global businesses including:
Samuel Bevan, Global Online Sales at Snapchat
Katie McCullagh, Google
Deepak Lamba, Conversion Optimisation Leader, VWO India
Paul Rouke, Founder & CEO of PRWD
Mogens Moller, CEO & Co-Founder of Sleeknote
Neil McKay, CEO of Endless Gain
Rob Beirne & Roisin Linnie, Wolfgang Digital
Guido Jansen, Task Force member at Magento, an Adobe Company
Teresa Heath-Wareing, Director at TWH Marketing Limited
Ian Rhodes, Founder of Ecommerce Growth Company
Chris Out, Growth Hacking Expert at RockBoost
Chris Simmance, Chairman at Under2 Ltd & Optus Digital
Rudger de Groot, Founder of Mintminds Digital Optimizers
Dan Wilkinson, PPC Marketing Consultant at Pro PPC
It is estimated that by the end of 2019, 2.5 billion people will be using social networks. Our appetite for social media is not just changing the way we communicate – it's changing the way we do business, the way we are governed, and the way we live in society. And it's doing so at breakneck speed. Across industries, social media is going from a "nice to have" to an essential component of any business strategy. Some headline stats include:
87% of consumers are influenced by reviews read on social media
75% of customers use social media as part of their buying process
80% of users access social media from a mobile device
Half a billion Tweets are send globally per day
Facebook has almost 2.7 billion users
LinkedIn has 479 million users
Under 50% of social media managers feel fully prepared to meet the challenges of social media
ENDS
About 3XE Digital
3XE Digital is the brainchild of Adrian Hopkins, recognized as one of Ireland's leading conference organizers. Having developed and implemented some of the country's largest and well known conferences, Adrian is now bringing the 3XE Digital conference series of in-depth marketing events to Dublin since 2015. 2019 will see 3XE events in February, May and October.
For delegate bookings and all further information such as the full conference agenda please go to www.3xedigital.com or call Adrian at 01 2811111, 087 6811830 or [email protected]
Limited number of complimenrary press passes available, please email [email protected] or [email protected]
3XE Contact: Adrian Hopkins
Tel: 0876811830